Carolina Romero – newest team member
Posted on September 11, 2018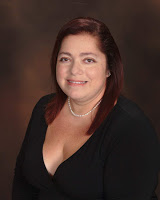 We're excited to announce the onboarding of Carolina Romero, the newest member to join our team.
Carolina has over 20 years of experience in Administration and Human Resources.   Carolina has experience working in manufacturing, software training, medical management, auditing and loss control, medical DME supply distribution, retail and most recently working with clients in medical imaging industry.
Carolina has designed and delivered team-development programs, customized for both large- and small-group presentations. She has been successful in effectively educating and delivering guidelines, regulations, and policies and procedures. 
Most recently Carolina's focus has been on employee relations, compliance and development and implementation of policies & procedures.
Carolina holds her B.A. in Education with a minor English Literature. She is an active member of Society for Human Resources Management (SHRM). BIG PLUS…she bilingual in Spanish!