eqHR Solutions – William Jefferson
Posted on March 13, 2018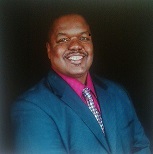 We are pleased to announce the addition of William Jefferson to our payroll systems implementation and training division.
William specializes in processing, implementation, training, and maintenance of ADP products and services to be customized to meet the needs of each organization. He is an expert in ADP WFN Payroll, Time & Attendance, and Payroll Tax Service.Will has over 20 years of payroll and tax compliance experience. He expertise is in problem-solving, process improvements, and increasing overall efficiency surrounding payroll/HRIS.Prior to eqHR, William worked for ADP managing small to midsize employers. He has worked with internal and external business partners on behalf of the clients to identify root causes and develop synergy and seamless processes and procedures through issue resolution.
William is certified payroll profession (CPP) from the American Payroll Association and obtained a BA degree from California State University Sacramento. He is currently working to complete a degree in Human Resource Management at Brandman University.