Testimonials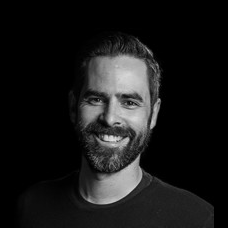 I am the CEO of SCS, an advertising agency with offices in the US and Canada. We have roughly 60 people on the team. I brought in eqHR to make sure we were not only compliant but also taking care of our team in any way we can. Shelly Collett has been amazing, bringing a level of understanding and experience to help us in all things HR. From helping write our playbook, implementing systems for reviews, getting our managers trained to onboard new team members, she has been fantastic. She's a person that I can trust to get the job done to focus on everything else at the company as well. She feels like a member of the team…in fact, she leads one of our virtual happy hours for the entire team, and everyone loved it! I strongly recommend eqHR and Shelly to level up your HR needs and know you are in good hands.
James Schiefer
CEO – Schiefer Chop Shop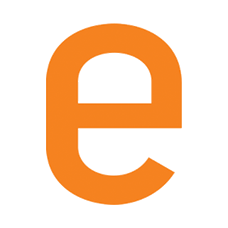 EQHR has been great at assisting our small business with HR-related needs ranging from payroll to compliance. They've been responsive and professional every step of the way and I would highly recommend their services.
Janet Yu
Doggie Lawn LLC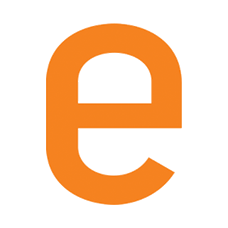 EQHR has been a reliable and incredible resource for our group of companies. As a national financial service conglomerate with multiple office locations and approximately 100 employees, our HR needs are vast. We have been so pleased with the personal service and the level of expertise from the HR professionals at EQHR. I would highly recommend them.
Best regards,
Micheline Chabana-Justin
President of Payroll Related Subsidiaries Financial Business Group Holdings (FBG)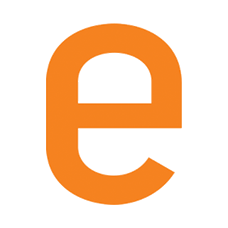 Hiring the EQHR team as an additional support to our Human Resources Department has given an added value to our business operations.
The EQHR talent acquisition recruiter, Jina Bazil, has helped our company recruit some the best talent in the market.
Thank you
Merryl Putri
Esperanza Services – Alhambra, CA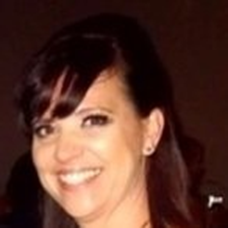 June, I just want to say your team is great. We have had some great candidates in the hiring process and it has helped me out tremendously.
We have another position that we would like your team to fill, an Administrative director/Manager.
Thank you
Michelle Petsche
ActivePDF, Inc.
When we retained eqHR Solutions for recruiting, I had no idea just how beneficial this relationship would be for 1st Reliant Home Loans.
A recent candidate's interview was so fantastic on Friday that we hired him on the spot and he started today. What a gem! His knowledge, experience, attitude and approach are already bringing a lift to the group here. Yay!
Thank you Jina!!!
Lisa Thomas
1st Reliant Home Loans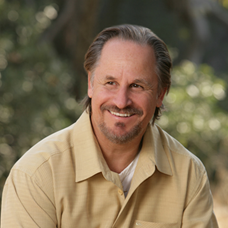 The Perfect Solution for our organization happened when I met June Jeong from EQHR. For years I struggled as a small business man with HR issues. The changing laws, self-empowered employees with misconceptions of their rights, left me with no peace of mind. That all changed once June joined our team. Now we have an affordable, HR professional just a phone call away, and my HR concerns are a thing of the past.
Fast reliable information in a matter of minutes; a comprehensive employee handbook tailored to meet our operations specific needs, I would highly recommend June and her team of experts.
Bryan "Eddie" Nash, President
Eddie Nash Foundation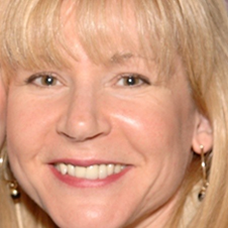 As our company has grown we've realized the need for an experienced HR consultant to guide us through the maze of rules and regulations in California labor laws. June Jeong, of eqHR solutions has been an invaluable resource and has developed policies and procedures tailored specifically to our business setting. As a result, we are confident that our employment practices are up to date and our employees are well informed. June is always available to answer my questions and I look forward to a continued relationship with eqHR Solutions.
Laura Raushel, Controller
Q-Metrx, Inc.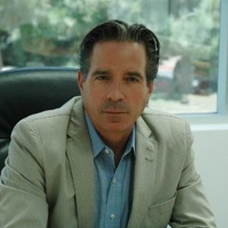 When I arrived, Big Strike USA had over 200 + employees without a structured HR department. It was a corporate nightmare for both executives and staff. I knew we were out of compliance with current HR regulation, which is when I considered outsourcing HR and Payroll. Once eqHR took over, they were a blessing in disguise.
June and the eqHR team played an integral role in establishing a solid HR infrastructure by developing our management team with HR training. This change virtually eliminated the need for a very expensive outside labor law /employment attorney. June's team always provides excellent customer service to our employees.
Kevin Mahoney, CEO,
Big Strike USA, LLC and Cynthia Vincent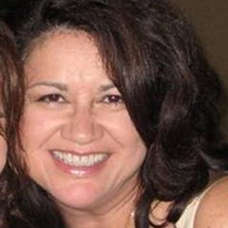 I want to thank eqHR Solutions, specifically for the support the Financial Business Group (FBG) marketing department we receive from Jina Bazil for our recruitment. We had multiple openings simultaneously and very specific criteria for replacements. At the same time, we were also promoting our open positions on LinkedIn and asked Jina to use her recruitment skills to vet candidates. Due to Jina's efforts, we quickly found a candidate and are now vetting additional candidates.
Beyond recruiting, Jina has been a good human resources advisor. We needed to find people that are a good fit in our progressive marketing department. Hiring can be daunting and this round it was just easy as Jina consulted with me as the hiring manager and offered great perspective and strategy.
Altogether, it's been a good process and we have an exciting future with our new team. We appreciate the eqHR Solutions partnership.
Jeanne Rogers, Director of Marketing
Financial Business Group Holdings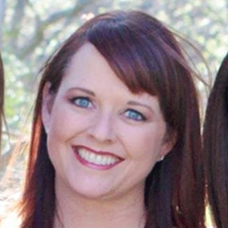 Phil and June really saved us from potential wage and hour violations when our payroll manger up and left and, at the same time; we were assimilating multiple new companies. Phil is true senior level ADP payroll expert who rolled up his sleeves every day. He dug in until every project was finished and helped train our new payroll manager.
Maureen Brock, Controller
Elements Behavioral Health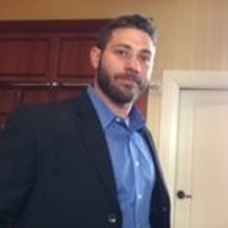 The best thing eqHR has provided is the peace of mind, knowing that we have a reputable and experienced human resources expert to turn to for help with any of our Human Resources needs. eqHR has helped in several areas from re-writing our employee handbook, employee performance issues, records compliance and many others. They have been more than just another consultant, they have become one of our trusted advisors.
Jay Schlarb, COO
ActivePDF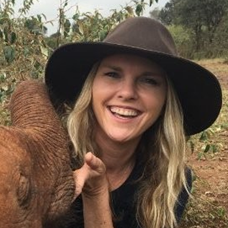 EQHR Solutions provides excellent service. After significant research and interviewing, we chose to go with EQHR and I'm so glad we did. June and her team are quick to respond to questions, always meet deadlines, and are well versed in current HR regulations to keep our company safe and current. We are glad to have them as a part of our team.
Melissa L. Sciacca , Executive Director
US Friends of the David Sheldrick Wildlife Trust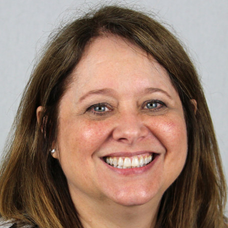 It has been a pleasure working with your payroll consultant, Phil Cavallaro. We would not have made it through the payroll transition and chaos without the help of eqHR!
Debbie Crawford, Controller
NetMotions Wireless Inc.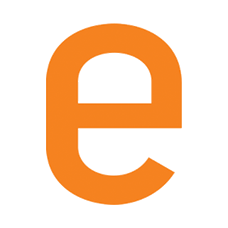 As a growing escrow company adding staff, engaging eqHR as our HR advisor was a must! June and her team always provide prompt call backs & professional HR guidance for our staff.
Tony Assail, CEO
EscrowQuick, Inc.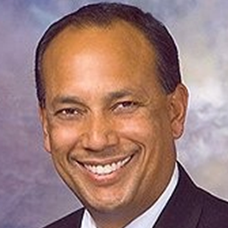 We appreciate the invaluable payroll and HR solutions eqHR brings to our company. June and I talk weekly and invariably I have a new HR or payroll question that June quickly answers. June's knowledge of employee benefit plans and how to compare plans is really assisting me now as we move towards our next benefit plan renewal.
Willie Gutierrez, CFO
Premier Business Centers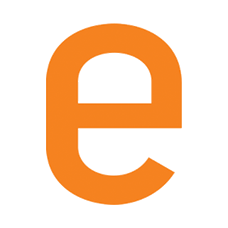 Thank you so much for sending Patty to provide ADP Workforce Now Training for my staff. – Patty was great!
I know Liz, my new Office Manager, really benefited from the ADP Workforce training.
My entire staff reported that Patty was knowledgeable, calm and very patience.
We would definitely recommend your company to others in our automotive group for ADP product training whenever the need arises. – Thanks again
Dorra Choi , Controller
Honda World Downey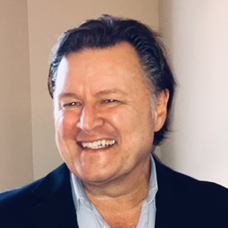 Prior to selecting eqHR Solutions as our HR partner, we conducted a study on the HR consulting market and reviewed several providers.
Since the beginning of 2017, eqHR Solutions has been great at getting our company compliant in quick order.
I highly recommend June and her eqHR team if you are looking for a good, solid, and affordable HR partner to handle your HR requirements
Thank you
James Reiner, CFO
High Calibre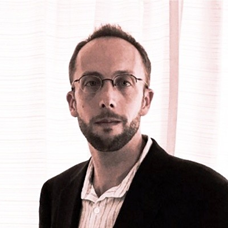 June, I just wanted to send you a quick note to let you know that I'm really happy with our payroll transition. As you know, we onboarded 35 employees from our acquisitions and at the same time, we went live with new insurance benefits and a new 401K provider. There were some issues along the way (most notably caused by the new 401K provider) and a few items still pending, but your employee, Will, has done a great job managing this transition for us. I'm glad to have EQHR Solutions, and especially Will, on our team to support Onica's growth.
Jacob Hill – Finance Director
Onica | Amazon AWS Consulting Partner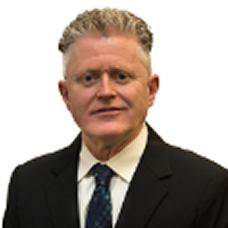 We've been working with EQHR Solutions for the past two years. They've prepared our company's employee handbook, developed policies & procedures, conducted a sexual harassment investigation, provided guidance on federal and state payroll guidelines, assisted with employee terminations, and much more. They're quick to respond & more efficient and cost effective than a full-time in-house H/R representative. I highly recommend their services.
Bradley Rhodes – CEO
Alston International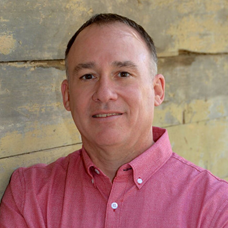 I think very highly of EQHR! They've served as stand-in HR and I trusted consultant. I recommend them without hesitation.
Christian M. Holland, Esq. – Vice President of Risk and Legal Services
Oakmont Management Group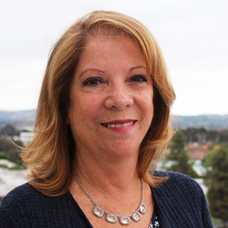 Intrepid has partnered with EQHR for 5 years. Our clients have had positive feedback and trust their company. You can't go wrong using EQHR
Barbara Kacura – Vice President Client Relations
Intrepid