1st Reliant Home Loan Engages eqHR Solutions – Recruiting and HR Consulting
Posted on September 14, 2016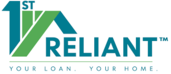 We are pleased to announce that eqHR Solutions has been engaged by 1st Reliant Home Loans, a leading home loan Orange County mortgage broker. Since 2006, 1st Reliant has been in the business of dream making! From providing affordable loans to first-time buyers and helping current home owners refinance their homeand save on their monthly payment, to offering reverse mortgages for established owners who want to turn their home equity into cash.
Our services include full talent acquisition and professional human resources consulting. In the recruiting process, we will post & revise open positions; conduct telephone pre-screening of qualified candidates; review candidate interviews with the hiring managers; verify final candidates' business references and conduct background checks.
As 1st Reliant's HR consultants we will provide employee relations guidance for management, including on-site and remote support for disciplinary and termination actions.
eqHR Solutions is a leading human resources and payroll consulting firm, providing tactical and strategic human resources employment support and ADP payroll product training. Services are provided for all size businesses in Southern California and the San Francisco / Bay area.