California's Disability Claims and Interactive Process
Posted on June 9, 2023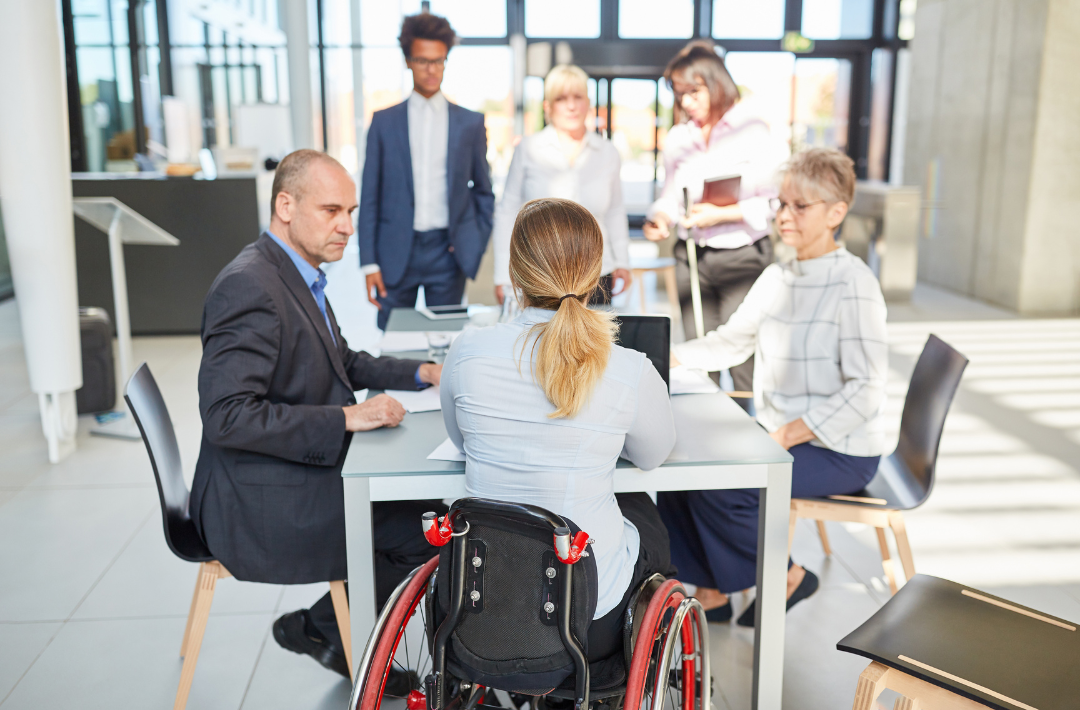 When it comes to California's disability claims and interactive process, job descriptions play a key role in the success of both employer and employee. As business owners and human resources managers, having up-to-date job descriptions is essential for the accurate management of any potential disability claim— if you're unsure where to start, it might be beneficial to consider talking to an HR consultant from one of the top HR companies in California.
In California, employers must provide reasonable accommodations to employees who suffer from disabilities that limit their ability to perform essential functions of their job duties. The interactive process between employer and employee is integral for determining what those reasonable accommodations may be. A well-defined job description serves as an important tool during this process, providing tangible details about the roles and responsibilities associated with a given position. It outlines the necessary tasks an individual in that role must fulfill on a daily basis.
Reasonable Accommodations
Identify the Need for Accommodation: Recognize when an employee or job applicant has a disability that requires reasonable accommodation. This can occur through self-disclosure, observation, or knowledge of the individual's medical condition.

Initiate the Interactive Process: Engage in open communication with the employee or applicant to discuss their needs and possible accommodations. This process should be initiated as soon as the need for accommodation is identified.

Gather Relevant Information: Obtain information about the individual's functional limitations, work-related restrictions, and potential accommodations from the employee, healthcare providers, and appropriate professionals.

Analyze Essential Job Functions: Identify the essential functions of the job in question and determine whether the individual with a disability can perform these functions with or without accommodation.

Identify Potential Accommodations: Brainstorm and explore various options for accommodating the individual's needs, considering both the employee's preferences and the employer's operational requirements.

Assess Feasibility and Effectiveness: Evaluate the proposed accommodations to ensure they are reasonable and effective and do not impose an undue hardship on the employer's operations.

Implement the Chosen Accommodation: Once a suitable accommodation is identified, implement it in a timely manner and provide necessary training or support to the employee.

Monitor and Adjust: Regularly check in with the employee to assess the effectiveness of the accommodation and make any adjustments as needed. Maintain an open line of communication throughout the process.
To speak with an experienced HR consultant from one of the top HR companies in California, contact eqHR Solutions.
Document the Process
Keep detailed records of the interactive process, including meetings, correspondence, and decisions. This documentation may be required in case of disputes or legal proceedings.
Ensure confidentiality by safeguarding the privacy of the employee or applicant by maintaining the confidentiality of their medical information and any discussions related to the accommodation process.
When a disability is identified, it is important for job descriptions to be accurate and up-to-date to ensure that the employee's reasonable accommodations are tailored specifically to their duties; an outdated description could cause confusion about what tasks the employee is expected to perform in their role. Keeping a good record of regularly updated job descriptions will save employers time if any disability claims arise since they'll clearly understand which roles and responsibilities need accommodation instead of having to guess.
Job descriptions must also be written with disabled individuals in mind, as they should outline how each function or task can be performed with or without reasonable accommodations. This ensures that all potential employees, both disabled and non-disabled, are aware of how the role can be adapted to fit their individual needs. Furthermore, job descriptions should also include any language that explicitly states employers will provide reasonable accommodations for individuals with disabilities.
Talk to an HR consultant today.
California's Disability Regulations
Finally, it's important to note that having up-to-date job descriptions is a requirement under California's disability regulations and laws; by not keeping accurate records or failing to update them regularly, employers leave themselves open to liability when handling disability claims. To ensure compliance with these regulations and protect their business from potential legal issues, it's essential for employers in California to maintain current job descriptions at all times.
In conclusion, having an up-to-date job description is key when managing employee disability claims in California.
Talk to an HR Consultant From One of the Best HR Companies in California
eqHR Solutions provides expert HR services for every facet of a company's human resources operations. We can assist with disability claims and ensure compliance.
Contact us to speak with an experienced HR consultant today.