Lessons – Google Fired 48 Employees for Sexual Harassment
Posted on November 9, 2018
Companies need to adopt more comprehensive approaches to preventing sexual harassment. A tone needs to be set from the top down. 
Google recently disclosed that they had fired 48 employees for sexual harassment during the past two years and without providing severance packages. The news came after a report that it had protected some male executives facing sexual misconduct allegations and offered them large financial sums to leave the company. 
The announcement seems to be in response to a New York Times report that the company had dismissed the executive in charge of its Android software for sexual misconduct in 2014 and paid him a large severance package to leave. 
The executive in questions claims that he left on his own accord and has never been informed of any accusations of sexual misconduct. He did, however, acknowledge having consensual sexual relationships with Google employees that didn't report to him, but that it was all within the boundaries drawn by Google policy at that time.
Google adopted tougher policies in 2015 including requiring all of Google's vice presidents and senior vice presidents to disclose any relationship with an employee, even if they don't work in the same department or have any other potential conflict. 
13 of the 48 workers that Google had fired for violating the company's sexual harassment policies were either senior managers or executives. The Google news provides another example of a Silicon Valley culture that for decades has allowed and encouraged bad behavior from a primarily male workforce. 
Google's headquarters are in California, meaning that they fall under the requirements of having to provide sexual harassment training for its managers. This news, however calls into question how effective sexual harassment training actually is. Sexual harassment training isn't necessarily successful in changing attitudes or reducing sexual harassment. 
 Suggested Actions that Companies Should Adopt 
Effective training should be interactive, with multiple training methods, including lectures, videos and role-playing. Follow-up after the initial training should include knowledge assessment tests and annual refresher training courses.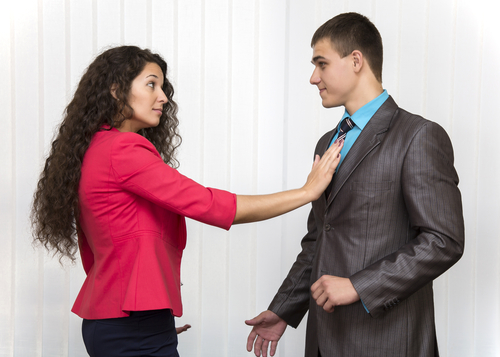 Workplace culture plays a large role in preventing sexual harassment. Some common risk factors for sexual harassment include workplaces where men outnumber women and most supervisors are male. This dynamic can be seen in the Google situation as well as other recent problems at Uber and other Silicon Valley companies. Hiring more women in leadership positions and creating a civil, respectful culture for all employees can help.
Companies need to be careful not to dismiss complaints as a "he said, she said" situation. Companies need to have clear policies that sexual harassment won't be tolerated and that perpetrators will be punished, but the process needs to be fair to all parties. 
Bystander intervention training can also help create a culture of awareness in the company. Training employees to be responsible for maintaining a safe office environment, even if it means getting involved in certain situations helps enforce the commitment to harassment prevention. 
However, it may be the shift in cultural attitudes toward sexual harassment that may be the most valuable tool in combating sexual harassment by creating a shared sense of public responsibility and accountability. The #MeToo social media messages revealed how many women have experienced sexual harassment. 
Greater public awareness of sexual harassment and more proactive involvement by companies will hopefully reduce the prevalence of the problem of sexual harassment and we won't see more stories like Google's. 
Lauren Sims is the article's author and the Director of Human Resources. 
Whenever you require professional Human Resources or Payroll guidance to navigate the ever-changing landscape of California and Federal Employment Laws & Regulations, contact us for a no-obligation consultation. 
eqHR Solutions provides professional, tactical and strategic human resources support; ADP payroll product implementation/training and payroll processing services for businesses throughout Southern California.