The Bulleit Group Named Technology Agency of the Year
Posted on May 19, 2019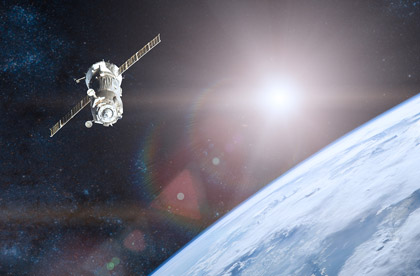 We congratulate our client, The Bulleit Group, for being named the 2018 Technology Agency of the Year and The #3 fastest growing PR firm in the country and #11th in the world.
Comments by founder, Kyle Arteaga
Last night we were named Technology Agency of the Year. Of the finalists, we were by far the smallest. However, it certainly didn't feel that way.
Every person we met had heard of us before, whether they worked in tech in Atlanta, telco in New Jersey or Clorox in Chicago. Our win came as a result of our consistently high standards for creativity and experimentation, our broad mix of clients and the impact we have made on their respective businesses. In parallel, we were also lauded as the #3 fastest growing PR firm in the country and #11th in the world.
This is a testament to each of you. We seek two consistent traits for our employees: curiosity and ambition. That's how you impressed us during the interview process. You've translated those traits into delivering high-quality work for some of the most discerning people in the world. More importantly, you've taught us how to build teams. Alex and I work for you, our job is to ensure the world knows what you are capable so that there are opportunities to grow and develop.
Teamwork is a learned trait. With employees spread in 5 states, all from different backgrounds, it put a smile on our faces to see how fast people form bonds with their colleagues and clients. Jessica and Taylor both joined us within a year of graduating college. Now both of them are building growing teams, they are undisputed experts at message development and distribution and their clients (business leads at Google) consistently remind us of this. It's not surprising though since these are the standards that Paul and Leslie set for the team.
We have incredible developing talent. Due to the work we win, everyone here gets the opportunity to learn something new with each project. Every single one of us is client facing. One day we might be prepping to launch an airship, the next we are managing the damage when the airship blows into pieces from 100mph winds.
When Proctor & Gamble wanted to get credit for their advances in technology, they called us.
Some of our clients are famously accomplished. This week alone I met with the founder of Watson, the founder of Internet Explorer and the board of the world's largest hedge fund (Bridgewater). Both founders are working on their second companies, and both trust us to manage their reputation.
People trust Bulleit to manage their reputations. Think about that for a second. Think of the struggles they have gone through to get to where they are, to squander that is not an option. Oftentimes how the public perceives their mission or product is the deciding factor in whether their company succeeds or not. And that's our responsibility.
Public Relations isn't for the faint of heart, but it is for those of us who remain curious about the world around us and determined to be successful. Thank you all for joining us on this incredible journey!
And thank you for trusting us to manage your reputation. We don't take that responsibility lightly.
– Kyle Arteaga