The Original Mowbrays Tree Service Engages eqHR Solutions
Posted on September 8, 2016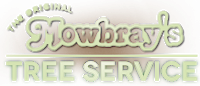 We are pleased to announce that eqHR Solutions has been engaged by The Original Mowbray's Tree Service.
Mowbray's is a family owned business operating a fleet of 120 vehicles in San Bernardino, CA.
Since 1972, Mowbray's has operated a commercial and residential tree service, including employing several I-SA certified arborists who provide expert tree wellness, nutrition and transplanting guidance.
The engagement includes continuing professional human resources tactical and strategic consulting; implementation of the ADP Essential Plus Payroll product and the ADP Enhanced HR product; ADP Product staff training; and starting in January, eqHR will perform the Mowbray's payroll processing.
eqHR Solutions is a leading human resources and payroll consulting firm, providing tactical and strategic human resources employment support and ADP payroll product training. Services are provided for all size businesses in Southern California and the San Francisco / Bay area.