Why International Companies Need HR Support in the US
Posted on May 2, 2023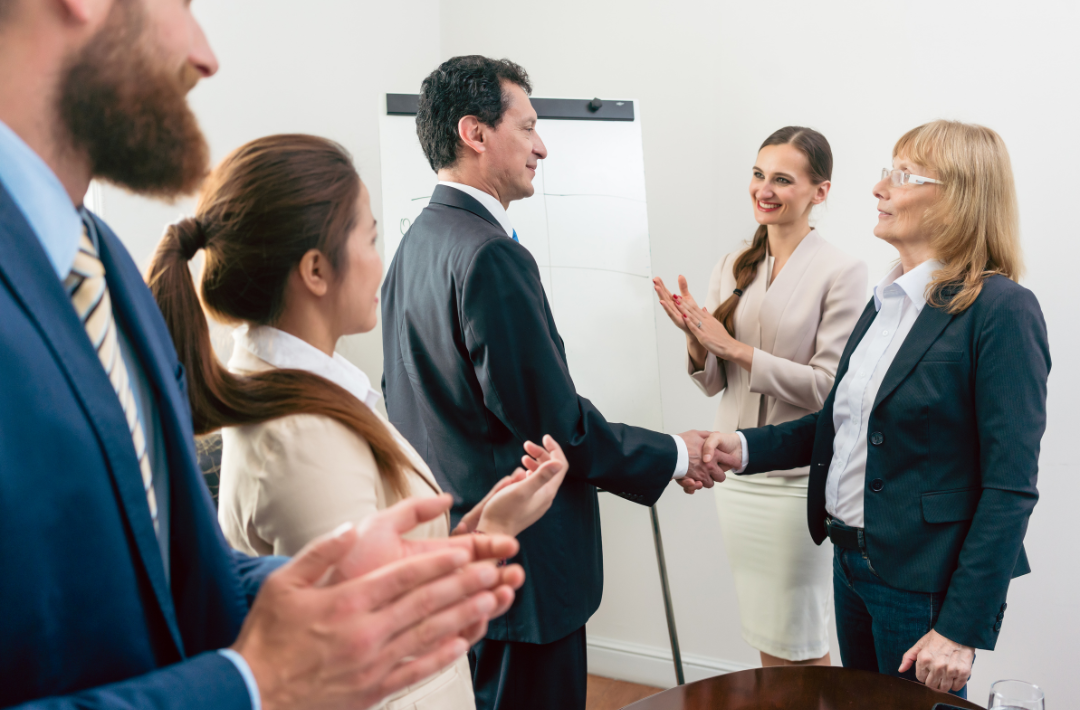 The growth of multinational corporations (MNC) has been staggering in recent years, especially since the pandemic caused us all to think outside the box. There are currently over 60,000 MNCs around the world and they control more than 500,000 subsidiaries. This desire to extend business in foreign lands is certainly not slowing down, and in many ways, it can be a very sound business decision for many organizations. But one of the biggest challenges that these expanding companies face is figuring out how to stay on top of all the regulations in every country their employees call home.
The 2,000 largest multinational companies, 2008-2017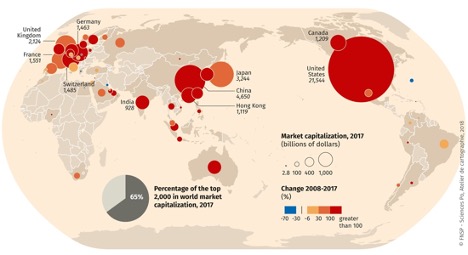 In 2018 alone, companies lost $3.945 billion in penalties and another $794 million in judgments related to investigations and complaints made against them. And that cost has been steadily on the rise over the past decade, up more than 45% from just ten years ago. The fact of the matter is plain and simple: no business can afford not to understand the law these days.
For many internationally-based organizations that have an office or a branch in the United States but are headquartered elsewhere, following US laws is trickier because every state is different. This is when partnering with an HR consulting firm makes the most sense.
The Benefit of Partnering with a Local HR Consultant
Many organizations are finding it easier to outsource certain aspects of their business to outside firms that specialize in a certain field. Services such as IT Support, Accounting and Payroll, talent acquisition, and customer service representatives are all commonly outsourced regardless of where the business is headquartered.
A more recent business trend is outsourcing human resources needs and partnering with a firm that has high-level expertise in the field. And there are many compelling reasons behind that decision:
You get an entire team to assist you. Rather than hiring an in-house Human Resources Administrator who may be limited in their skill or knowledge, you end up with a consulting firm that has multiple, expert-level staff on hand with years of experience to help you with any issue you may be facing.
You get local experts. Every country has its own set of employment laws, and the United States is no exception. The important thing to remember about the US though, is that we don't have just one set of employment laws – we have 50! Each state has its own set of regulations and individual complexities making compliance even more challenging for businesses that are headquartered outside of the country.
Local efforts for recruiting. There is nothing more difficult than trying to hire the right person for the job in a region that you know nothing about or where language barriers exist. Having someone local who can assist you with these efforts can make all the difference in finding and retaining the right talent.
You have a team on-site when it comes to handling employee relations matters. How do you handle that difficult conversation about performance with the employee who is struggling to meet expectations if you aren't even in the same country as them? Partnering with a local HR consultant makes this a task that you don't have to worry about.
An HR Consultant can provide as much or as little assistance as you need. Maybe you already have an entire team in your human resources department and you just need occasional support on larger, more difficult compliance issues. Or perhaps you have a top-level HR executive on your staff already but you need assistance with the day-to-day administrative tasks. The right HR consulting firm can adapt to whatever your organization's unique needs are and offer as few or as many services as are necessary.
Services that are Offered
A good HR consultant can help you with recruiting efforts, fulfill your administrative needs, provide on-site training, or offer you senior-level expertise in the region for which you are expanding. A great HR consultant can do ALL of those things AND keep you compliant with local laws and regulations.
A full-service consulting firm should be able to offer your organization assistance with the following business needs:
Recruiting, interviewing, hiring, and onboarding your local staff.
Employee relations issues such as disciplinary actions, annual reviews, assisting employees with benefits options, and more.
Benefits administration and open enrollment period planning.
Payroll administration.
Training your staff.
Compensation management.
Reporting and auditing.
Infrastructure development.
Employee investigations.
Administrative tasks such as creating forms, policies, processes and procedures, SOP's, and an updated Employee Handbook.
The Cost of Doing It Yourself
Still not convinced you need an outside HR consultant to help you manage your business needs in the US? When you consider the cost of managing these tasks yourself, you may change your mind.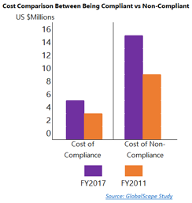 Compliance-associated costs are certainly one very real aspect to consider. Businesses that fail to meet certain compliance-related requirements or regulations may face consequences such as fines, penalties, lawsuits, regulatory scrutiny, and even time in prison. These are all in addition to the potential damage that is done to your organization's reputation, company culture, and disruption to normal operations.
One single non-compliance issue can be costly enough to effectively end your business. A 2017 study, conducted by the Ponemon Institute, showed that multinational organizations lose an average of $5.87 million in revenue due to a single non-compliance event. According to the same study, the cost of doing things the right way to ensure compliance costs around $5.47 million, while the average cost of non-compliance comes in at around $14.82 million.
If you opt to handle all of your company's HR needs on your own, it could cost you three times as much as it would if you ensured all compliance measures are met by partnering with an HR consulting firm that has experts in the field.
Finding the Right US-Based Consultant
At the end of the day, the bottom line is that if you have a multinational organization that is based outside of the United States, but has employees in the US, you truly need to consider partnering with a US-based HR consulting firm. The benefits far outweigh the potential costs you could face by trying to do it on your own.
The right HR consultant can save you money by taking care of all your localized needs. These include recruiting, onboarding, disciplinary actions, terminations, as well as payroll and benefits administration. And the best part – you ensure compliance by partnering with US-based experts, freeing up your organization's time and efforts to focus on higher-level objectives.
If you are ready to talk about how partnering with an HR consulting firm can benefit your organization, contact us today!