Why Should You Prioritize Employee Relations?
Posted on November 16, 2022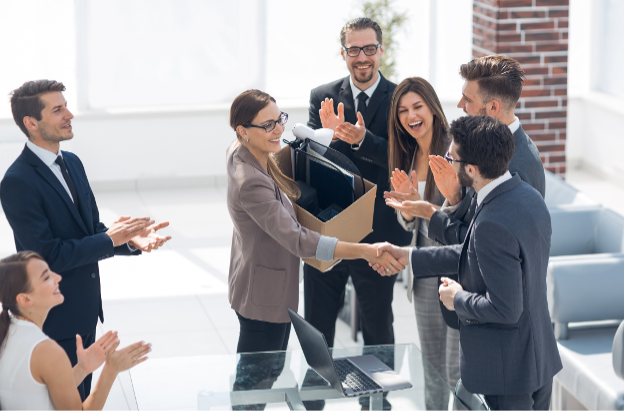 It's not enough to recruit and hire the right employees— businesses should go above and beyond to maintain workplace safety and satisfaction. HR companies in California know the significance of constantly nourishing employee relations, but what does that mean for your business and why is it important?
Whether you choose to outsource HR in California or handle operations internally, here's why you should prioritize employee relations:
What Does Prioritizing Employee Relations Look Like?
Prioritizing employee relations means taking a hard, unbiased look at your current operations. You should constantly be reviewing employee initiatives, talking to staff members, evaluating performance standards and inspecting company policies regarding the well-being of your employees.
The same way parents don't recognize the rapid growth of their children when they're around them daily, a business environment often becomes too familiar to notice patterns and trends that lead to poor employee relations. Many turn to third-party HR companies in California to obtain an impartial overview of their current operations.
The Benefits of Prioritizing Employee Relations
Every business owner strives to maintain a positive image from the outside looking in— what many don't realize is that it's just as important to ensure a strong internal perception. The way your employees perceive and interact with your organization reflects directly on their productivity, performance, and ultimately, the strength of your company as a whole.
When 69% of employees say they'd work harder if they were better appreciated and companies with high employee engagement are 21% more profitable, employers would do well to prioritize their contentment in the workplace. You'll be able to recruit and retain top talent that will enthusiastically exert themselves to drive tangible business growth.
Outsourcing to HR Companies in California
When you outsource HR in California, you'll receive an impartial look at the current state of your employee relations while receiving recommendations on how to improve. eqHR Solutions provides expert human resources consulting for smaller businesses— we'll interview several people in your organization and evaluate employee relationship initiatives to benchmark your current situation.
Typically, this process will include:
Interview CEO – Level of Participation
Review Existing Employee Initiatives
Interview Supervisors
Interview Selected Employees
Review Performance Standards
Review Disciplinary Programs
Review PTO Policies
Provide Recommendations
Contact us to begin enhancing your employee relations.