How to Hire the Right Person
Posted on September 28, 2022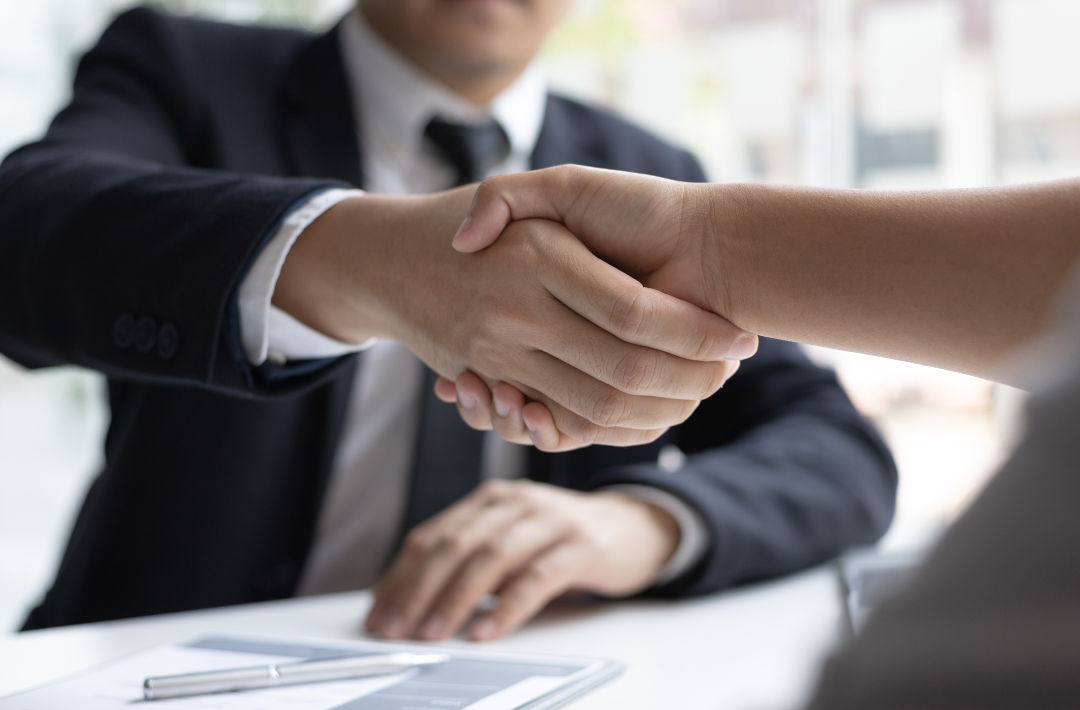 Hiring today is a greater challenge than perhaps ever before, which is why many smaller businesses are turning to HR consultants for recruiting and talent acquisition services. As we emerge from the Great Resignation period that has left many businesses struggling to keep good staff and a solid HR infrastructure, it is important to understand the importance of an effective hiring process. After all, having the right process in place will help save money down the line and hopefully keep turnover down to a minimum.

In order to help you find the perfect person to fill your vacant position, this article will help answer some of the most common questions, such as:
How do I write the perfect job description?
How can I ensure I am being competitive with the salary and benefits offered?
Where should I advertise for open positions?
How long should I leave the job posted?
How many candidates should I consider?
What kind of questions should I ask?
How do I narrow down the list of people who applied?
Who should be involved in the hiring process?
A Descriptive Job Posting
The first step in filling a vacant position is understanding exactly what it is that you are looking for. Oftentimes, having a vacant role within your organization offers the opportunity to rethink the responsibilities of that position. Are there additional duties that should be included in the job description? Now is your chance to update the position description to include new or forgotten items.
Start with an accurate and descriptive title. Many organizations take this opportunity to show their personality and use a bit of creative flair. Recent positions advertised on local job boards included:
Wizard of Want (Marketing Director)
Director of Happiness and Productivity (HR Director)
Head of First Impressions (Receptionist)
Chief Chatter (Call Center Manager)
Number Ninja (Accountant)
There are endless ways to be unique and creative with your job titles. The title should represent exactly how the candidate feels in their day-to-day responsibilities.
Once you've nailed down the perfect title, it is a good idea to introduce your business, especially if you plan on advertising the position on websites outside of your own. This way potential candidates can take a moment to learn who you are and what you do before deciding if they want to be part of that cause.
Next, your job description should go into detail about all of the responsibilities that the role carries, along with the requirements in terms of experience, education, any special licenses, etc. It is important to try to detail all of the responsibilities of the job so that the candidate is not surprised later by something that was left out. You should also notate skills and/or qualifications that are mandatory as opposed to preferred.
If you're not sure how to best apply these points to your job posting, it might be beneficial to connect with an HR consultant — there are a number of outsourced HR solutions in California that can help strengthen every aspect of your HR infrastructure, including recruiting and hiring.
Be Competitive
It is a competitive market still with recent statistics showing that for every person who is unemployed in the United States, there are currently two vacant positions. Twice as many open jobs than people to fill them means you have to step it up a bit when it comes to what you have to offer.
You should definitely be doing your homework when considering the starting salary for the position you are trying to fill. It may be time for a detailed compensation analysis to see where you rank amongst others in your industry in terms of salary and benefits offered. If you are not in line with the latest trends, you can certainly anticipate a more difficult time filling those vacant roles.
Hiring the right HR consultant can save you tons of time when it comes to detailed compensation and benefits analysis.
It's not just the salary that should be competitive – the benefits need to be as well! Gone are the days when offering a basic medical/dental/vision plan meant you were being generous. Nowadays companies are offering a long list of benefits on a more regular basis. These include:
Medical/dental/vision coverage
401(k) plan with a company match
Life insurance
Supplemental insurance (AD&D, Accident, Hospitalization, Critical Illness, and more)
EAP programs
Memberships (gyms, Costco, etc)
Legal assistance programs
Identity theft protection
If that list seems too long and expensive for your company, you may want to consider some other things that would be valuable to a potential employee. You could offer a remote-hybrid schedule where employees only work from the office 2-3 days per week and the rest of the time remotely. Or maybe consider expanding the number of company-paid holidays you have each year, or even offering unlimited PTO. Each of these is one additional selling point to highlight to a prospective employee.
The overall strength of your HR infrastructure is dependent upon your employees, which means your primary focus should be on recruiting effective team members and maintaining their satisfaction long-term. Contact an HR consultant today to learn more about effective and competitive HR solutions in California.
Get the Word Out
Finding the right platform to promote your job listing can be tricky. How do you choose with so many different websites offering these services nowadays? The answer to that largely depends on what position you are hiring for, how long you have before it needs to be filled and the type of applicant pool you are trying to dive into.
For lower-level, high-turnover positions, posting a vacancy can be as simple as using Indeed, Craigslist, or ZipRecruiter. However, if you are filling a position where the typical worker has little to no computer skills required of them (day laborer, dishwasher, etc), you may need to consider handing out flyers in the neighborhood or other methods to attract the right person.
For higher-level, executive or upper-management positions, you will want to try posting to sites like LinkedIn, Glass Door, or other specialty websites. Also, consider private networks or industry-specific groups— you could even consider using a talent scout or staffing agency. Of course, if you have a careers page on your website, that is always the place to keep the most updated list of open positions.
Keep it Live Long Enough to Attract the Right Candidate
Once your listing is published, it is time to sit back and wait for the candidates to start rolling in. The proper length of time to leave it live is really up to you and several factors, such as how quickly you need to fill the position, how specified or highly skilled that individual must be, and how many potential candidates you have attracted to applying for the role.
If after a few days, you feel you have not received a fair number of qualified candidates, you may want to look at the posting and then compare it to other similar positions. What is yours missing? Does it provide enough information? Is it too cumbersome or too wordy? Taking a look at other company listings for a similar role can be very helpful.
If after a few days, you feel you have been inundated with too many applications and you are having a hard time narrowing it down, you may want to consider some pre-screening options that are often available for free. These tools can help you screen the massive list of applicants and narrow the options down to only the ones most qualified.
Strength in Numbers
When it is finally time to start interviewing your most qualified candidates, you may not be sure how many interviews you should conduct. Well, there is no magic answer to this question, and it can vary greatly from job to job or company to company. The easiest way to answer this question is to say that you should interview as many qualified candidates as you can within the time frame that you have to fill the position.
An important thing to keep in mind is that whomever you finally select for the position may need to give their current employer two weeks' notice before they are available to start work. Be sure to consider this in your time frame. Remember that hiring the perfect candidate can take some time, but when done properly it can save you tons of time and money.
Working with an HR consultant might be your best bet in ensuring a strong hire on a timeline that works for both the business and potential employee. Outsourcing your HR solutions in California can help optimize the process, as they can fulfill any tactical HR services necessary to strengthen your hiring process and ultimately, every aspect of your HR infrastructure.
Get to the Heart of the Matter
Deciding what questions to ask during an interview is something that should be done well ahead of time. You should have a standard list of questions that you will ask each and every candidate. Being able to compare their answers when all interviews are completed will help you narrow it down.
It is also important to ask questions that will really give you some insight into who this person is. Ask questions that are both related and have nothing to do with the job. Be sure to ask open-ended questions that allow the candidate to open up and share their thoughts and opinions or past experiences.
Some questions you may want to consider are:
Where do you see yourself in 5 years?
Where did you go on your last vacation?
What did you want to be when you were little?
What is most appealing to you about working with us?
Tell me about a time that you were challenged in a past job and how you overcame it.
How do you handle conflict in the workplace?
Narrow it Down
You've posted the job, had some great interviews, and now you're left with a long list of potential candidates. So how do you narrow that list down to the perfect prospect? There are a few ways to look at this.
Having multiple rounds of interviews is pretty commonplace these days. It is not out of the question to ask a candidate to return for 3 or 4 interviews with different people in your organization. You could even schedule the first round or two via Zoom or Teams to save them a trip into the office.
You could request each candidate to do a proficiency test or perform a job-related task to see which performs the best. This will help show who is really at the top of their game when it comes to skill— having a skilled and experienced employee can help solidify your overall HR infrastructure.
If personality is more important to you, then invite some of the top candidates to lunch with your team and be sure to include the people that they would be working with. This allows you a chance to see how everyone gets along with one another. Seeing a potential candidate interact with their prospective team can help sway your decision greatly.
Bring in Some Backup
It's important to take into account your co-worker's opinions. If you have given them the opportunity to meet each of the final candidates, their feedback can be essential. They may have caught something that you didn't or noticed something that missed your eye. It is great to have a team to give their input, especially when they will be working directly with the new hire.
When all is said and done, the costs that can be incurred to hire the right person can be big. Not to mention the time that is involved. But when you compare that to the cost it will take to get the wrong person out and then start from scratch in finding their replacement, it is certainly worth it to do it right the first time. Some of the larger companies today such as Google or Facebook, will invest thousands of dollars in each potential candidate and undergo weeks of interviews until they are certain they have the right person— remember, the strength of your overall HR infrastructure is largely dependent on your staff.
Talk to An HR Consultant
If the entire process seems overwhelming, remember that turning to an HR consultant could be the answer you are looking for. Outsourced HR solutions in California can assist with all of your recruiting, interviewing, and checking backgrounds and references to help you find that perfect candidate for your vacant position.
Contact us to learn more about the HR services available on-demand for short-term, tactical needs, or ongoing services for HR infrastructure development and other long-term solutions.