3 Simple Strategies to Strengthen HR Operations
Posted on November 2, 2022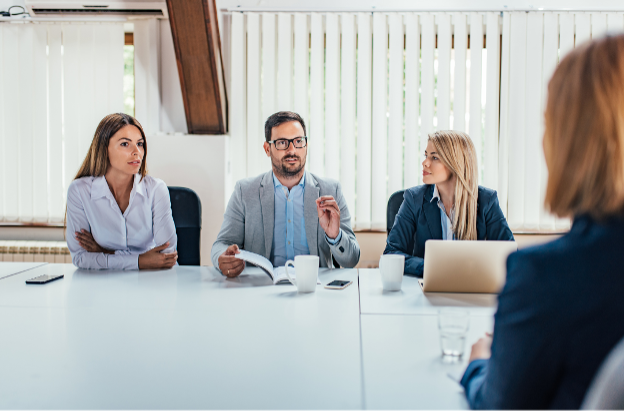 A strong HR infrastructure will enhance every aspect of a business, from its foundational development to recruitment, retention and results-driven growth. Many businesses will outsource HR in California to optimize functions— you can save time and money by utilizing HR consulting services for a small business.
There are also simple steps you can take to strengthen your HR department immediately:  
1. Prioritize Infrastructure Development
No matter the size of your business, developing a strong HR infrastructure will help reduce business liabilities and provide a scalable foundation as your business grows. A professional human resources department staffed with trained HR professionals will ensure that you're meeting all legal requirements, have a goal-oriented business strategy and are optimizing employee relations and functions. If you're looking to grow your business, it might be time to start creating or further developing your human resources department.
2. Review and Update Compensation and Benefits
In a workforce dominated by the employee experience, it's more important than ever to update current compensation and benefits packages to reduce turnover and recruit top talent. Increasing your staff members' pay might not be in the budget right now, but there are strategies to incentivize employees and reward them for their hard-earned work— this might be an optimal opportunity to make use of the expertise of HR consulting services for your small business. 
3. Enhance Company Culture
Would it surprise you to learn that 86% of job seekers will avoid companies with a bad reputation? Maintaining a culture of trust and transparency is the key to motivating employees and attracting top talent. Simple steps like consistent employee recognition, offering more autonomy in the workplace and communicating in a one-on-one format can substantially enhance company culture.
HR Consulting Services for a Small Business
Whether you're looking for a long-term partner to help develop your HR infrastructure or simply require on-demand services for short-term, tactical needs, eqHR Solutions can be a trusted partner to strengthen your HR operations.
If you're looking to outsource HR in California, we offer a number of services to improve employee relations, update compensation and benefit offerings, develop your infrastructure and more.
Contact us for a free consultation.