The COVID-19 Crisis – Return to Work Policies
Posted on May 29, 2020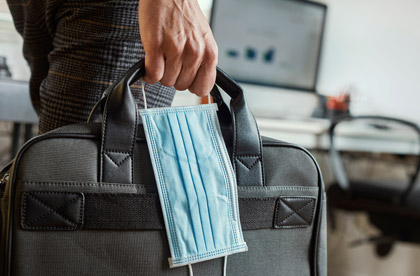 What policies need to be updated as employees return to the worksite?
The COVID-19 pandemic has changed and disrupted our lives in many ways. As businesses begin to reopen, it is not all business as usual. Companies need to be prepared to follow the government and state guidelines for opening safely. Consider these employee return to work policies:
Return to Work Protocol
Social Distancing Protocol
Notice To Employees Of Temperature Taking Protocol
COVID-19 Employee Training Policy
COVID-19 Face Covering Policy
COVID-19 Infection Prevention Plan
COVID-19 Travel Policy
Social Distancing Policy
While the news around COVID-19 begins to show promising signs, we know there are still challenges ahead. Our HR advisors are available to assist you in updating or implementing new COVID-19 policies. Please contact your assigned eqHR advisor or any other member of our team for assistance.
June Jeong, CEO
855-461-8808
Resources
CA State Reopening Guidance By Industry: https://covid19.ca.gov/industry-guidance/
CDC Small Business Guidance: https://www.cdc.gov/coronavirus/2019-ncov/community/guidance-small-business.html
CDC: https://www.cdc.gov/coronavirus/2019-ncov/community/guidance-business-response.html