Why HR 101 Training Is a Must for All New Managers and Supervisors?
Posted on April 23, 2021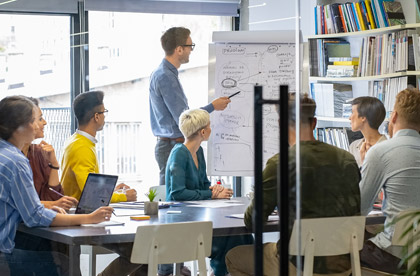 Coaching and Employment Law Training for New Managers
There are both soft and hard skills that your management needs to be fully prepared to successfully manage staff. Your supervisors also need to update their knowledge regularly to stay in compliance with labor laws and simply to find more productive ways to manage their team. Training should be an ongoing process for any upper-level employee. These opportunities can help them develop better intrapersonal skills and stay current on any regulatory changes they may need to be aware of for their specific position.
Some aspects of training that management can benefit from:
Updated Training on California and Federal Employment Laws. The labor laws are intricate, and it's important that to avoid claims your new managers and supervisors understand basic employment law compliance. We review several aspects of employment law like recruiting, hiring, coaching, performance improvement plans, terminations, and diversity.
Employee Leaves.  To protect your business from employee claims, new managers/supervisors should have a basic understanding of the numerous California and Federal employee leaves. This course reviews several employee leaves, including the federal and California Family and Medical Leave Acts (FMLA) (CFRA), Pregnancy Disability (PDL), California Paid Sick Leave, plus several others.
Soft Skills. Management needs to have a good grasp of soft skills that are often not directly taught or tested on. Some things that leadership needs to develop are skills in dealing with conflict management, delegating responsibilities, and working toward creating positive environments for each staff member, such as reward systems and other means to show appreciation to solid employees. This training allows your managers to better understand the needs of all employees and therefore manage in a more proactive and productive way.
Company Benefits of HR Labor Law Training for Managers
At eqHR, we offer a course specifically to train new managers and help current managers master all the hard and soft skills they need to excel in their current position and beyond. There are many benefits of HR 101 training for managers. We believe the adage is true — employees don't leave jobs, they leave managers. That's why we've developed this course. HR 101 helps managers understand their legal and business obligations. But we don't stop there. We help new and seasoned supervisors to excel in the coaching and leadership characteristics they need to embody to build a productive team.